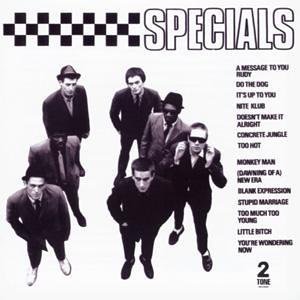 I dug this old record out recently, and am really enjoying it, plus it is bouncy enough to entertain the five year old.
I remember hearing The Specials the first time in Jr. High, from my step sister (who had remarkably good taste in music, but she did go to private school, so perhaps was influenced by a better class of people?) then later from my boyfriend Leo, who also had excellent taste in music.
I was trying to get Maxwell excited about the whole "rock against racism" angle on the record, but he was not as excited as me.
My stories about kids slam dancing and an all ages video game club called
the blue kangaroo
downtown was more entertaining.
I saw the Specials, The English Beat and the Toasters at a big ska festival concert in the mid 90's and they sounded good, but I felt absurdly old to be there.